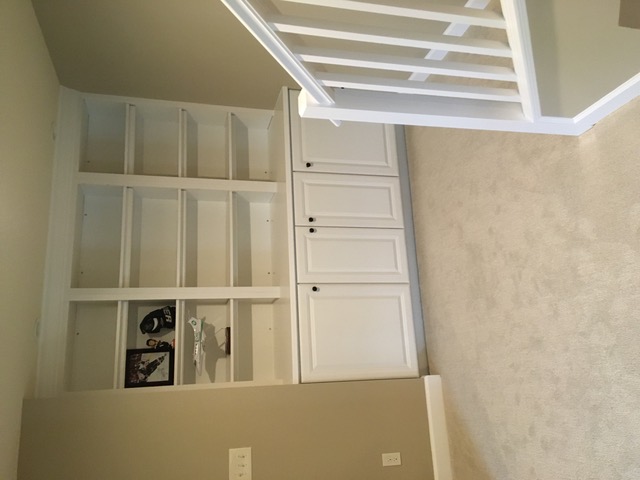 A budget of $10,000 can be sufficient for various home renovation projects, provided you prioritize and plan carefully. The best renovation projects within this budget will depend on your goals and the specific needs of your home. Here are some cost-effective home renovation ideas for $10,000 or less:
1. Kitchen Updates:
– Paint cabinets and replace hardware for a fresh look.
– Upgrade countertops with affordable materials like laminate or butcher block.
– Replace outdated faucets and light fixtures.
– Replace old fixtures, such as faucets, showerheads, and toilets.
– Refinish or reglaze the bathtub or shower.
– Install a new vanity or replace the countertop and sink.
– Update lighting fixtures and mirrors.
3. Painting:
– Repaint multiple rooms or the entire interior of your home.
– Consider painting the exterior if it needs a refresh.
– Use contrasting colors for accent walls to create visual interest.
– Install new flooring in one or more rooms, choosing cost-effective options like laminate, vinyl, or carpet.
– Refinish or reseal existing hardwood floors for a fresh look.
5. Curb Appeal Enhancements:
– Improve the exterior of your home with new landscaping, including fresh mulch and plants.
– Paint or update the front door.
– Install outdoor lighting or replace old fixtures.
6. Basement Renovation:
– Finish or partially finish the basement to create additional living space, such as a family room or home office.
– Focus on essentials like insulation, drywall, and flooring within your budget.
7. Deck or Patio Addition:
– Build a small deck or patio for outdoor entertainment.
– Invest in quality materials and add seating or a grill for functionality.
8. Lighting and Fixtures:
– Update outdated lighting fixtures throughout your home.
– Consider energy-efficient LED lighting to save on energy costs.
9. Smart Home Upgrades:
– Invest in smart home technology, such as a smart thermostat, doorbell camera, or smart locks.
10. Bathroom/Kitchen Backsplash:
– Install a stylish backsplash in the kitchen or bathroom to add character.
11. Closet Organization:
– Install closet organizers or shelving systems to maximize storage space.
12. Interior Door Replacement:
– Replace old interior doors with new ones for a fresh look.
13. Energy Efficiency Improvements:
– Upgrade insulation, windows, or doors to improve energy efficiency and potentially reduce utility bills.
14. Small-scale Additions:
– Consider small additions like a sunroom or home office, focusing on essential features to stay within budget.
15. DIY Projects: Consider taking on some DIY projects to save on labor costs, such as painting, minor plumbing or electrical work, or simple landscaping.
Remember that labor costs, materials, and the scope of the project will impact the feasibility of your renovation within a $10,000 budget. It's essential to obtain multiple quotes from contractors, prioritize your needs, and plan your renovation carefully to make the most of your budget while achieving your renovation goals. For more info go to Contact Us.
With 20 years of experience in construction and remodeling projects, you can have confidence that Stoney Creek Contracting will get the job done. We do projects large and small, from repairs and installations to complete house remodels.We at Stoney Creek Contracting pride ourselves on quality residential remodeling projects and construction. Licensed and insured, we go the extra mile to maintain a clean work area and provide courteous service. Call us at 610-927-7313 for your free estimate for a basement, kitchen, bathroom, or flooring project. We also do windows, siding, and other exterior projects. You can submit a contact request here.