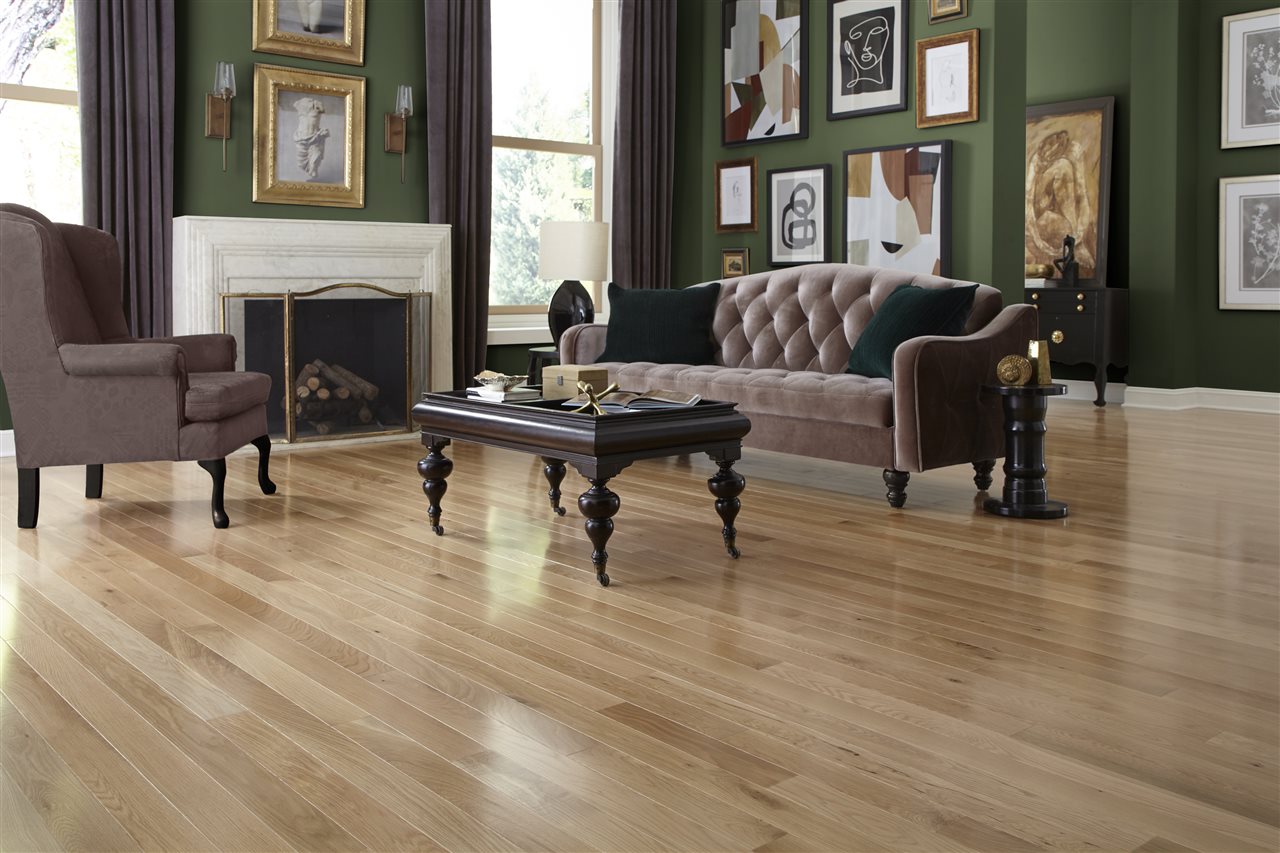 (BPT) – Today's Reading-Berks County homeowners are more invested than ever in keeping their homes updated by elevating their style and taking on projects ranging from bringing in fresh new paint colors to serious bathroom or kitchen renovations.
Alongside these home updates is the trend of rethinking flooring and returning to the foundational roots of hardwood.
"Hardwood floors are one of the best investments you can make in your home," said Jen Meska, director of merchandising for LL Flooring. "Hardwood floors are a timeless home décor choice that brings warmth, luxury and comfort underfoot and are made to last generations."
Check out these three reasons why hardwood is an excellent choice for your next home renovation.
1. Where classic style meets value
With hundreds of years of history to its name, the natural beauty of hardwood never goes out of style. As the floor covering of choice for countless generations around the globe, hardwood became a popular and reliable choice for flooring in the U.S. during the late 1800s, according to Wood Floor Business Magazine.
While many homes today feature vinyl and carpet, which rose in popularity in the 1950s, you'll still find older homes with the original hardwood flooring. However, they might be hiding under a layer of dusty wall-to-wall carpeting.
Investing in a hardwood floor also adds value to your home. According to Realtor.com, installing hardwood floors can boost the value of your home by as much as 2.5%, and you can possibly see a 70-80% return on investment.
2. Lifelong beauty
There are several reasons why hardwood continues to be a popular flooring choice. Beyond their natural beauty and organic design, hardwood floors are strong, versatile and easy to clean.
Hardwood also enhances the aesthetic appeal of your home and is likely one of the first things someone will notice when they step inside. Not only does it make your home feel effortlessly elegant and welcoming, but it also adds natural warmth to any space.
Another advantage is the wide variety of hardwood floors, so you can pick the color and design that best suits your current style or set the tone for any interior decorating renovations. LL Flooring's hardwood collection features several species in different colors, finishes and plank widths. The assortment includes oak, maple, mahogany, Brazilian cherry, hickory and more to suit any taste. And you can choose from solid hardwood or engineered hardwood, depending on your flooring needs.
3. Built to last
With proper care, hardwood floors can last a lifetime. Due to its reliability and longevity, LL Flooring confidently offers a 100-year transferable warranty on its Bellawood hardwood line, ensuring that your flooring is covered for generations.
No matter what color and cut you choose, hardwood floors are excellent for your home renovation. To learn more about hardwood floors and view a selection of flooring options, visit LLFlooring.com.
Matthew Hertzog and his crew can help you select the right materials and components that work within your budget to create your perfect living space.
With 20 years of experience in construction and remodeling projects, you can have the confidence that Stoney Creek Contracting will get the job done. We do projects large and small, from repairs and installations to complete house remodels.
We at Stoney Creek Contracting pride ourselves on quality residential remodeling projects and construction. Licensed and insured, we go the extra mile to maintain a clean work area and provide courteous service. Call us at 610-927-7313 for your free estimate for a basement, kitchen, bathroom, or flooring project. We also do windows, siding, and other exterior projects. You can submit a contact request here.