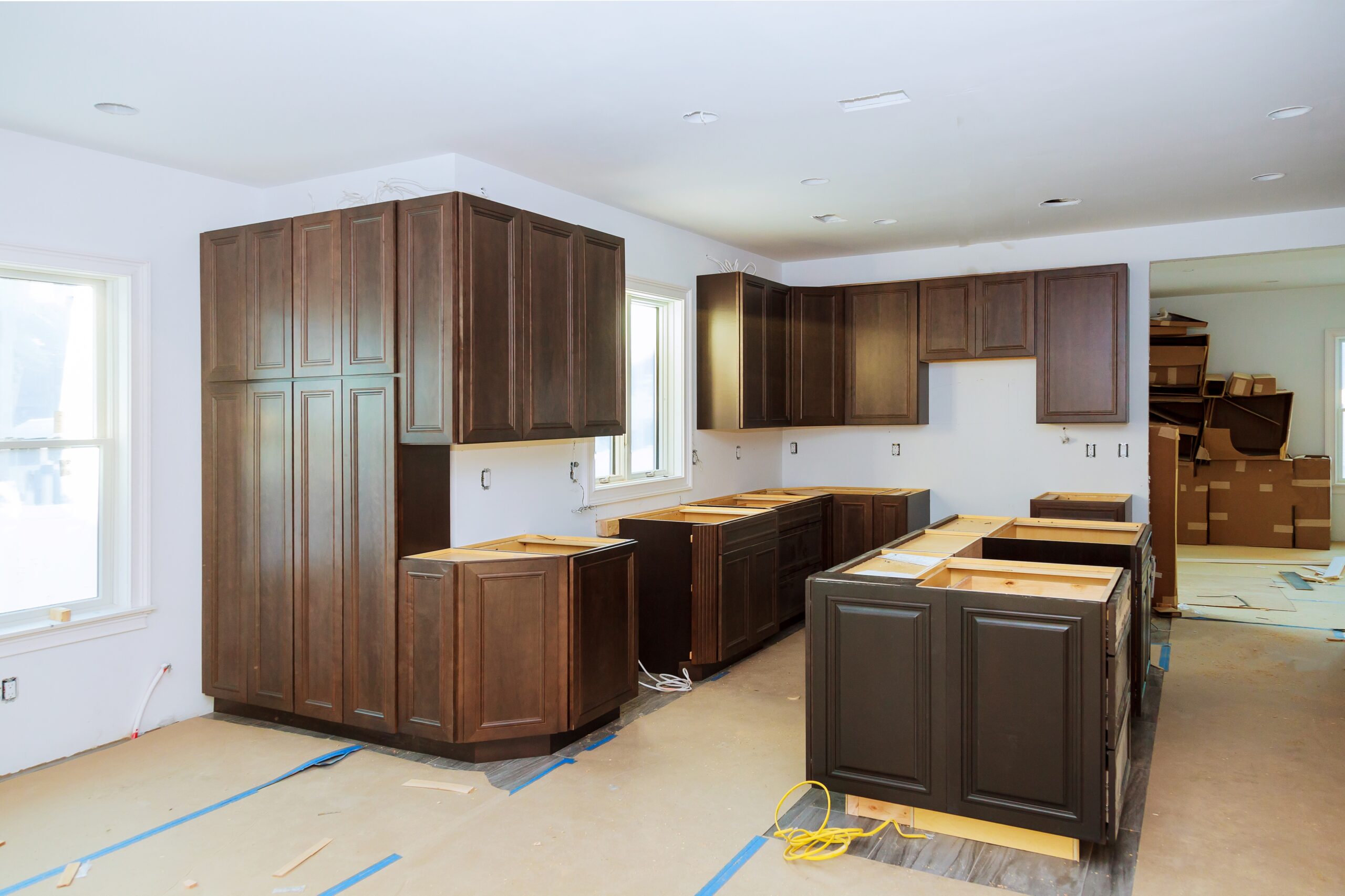 Homeowners often undertake various home renovations and improvement projects before the holiday season to create a more comfortable and inviting living space for themselves and their guests. Some of the most popular home renovations and improvements prior to the holidays include:
– Upgrading kitchen appliances, countertops, and cabinets.
– Adding a kitchen island or breakfast bar for additional workspace and seating.
– Installing new lighting fixtures for better ambiance and functionality.
– Updating bathroom fixtures, such as faucets, showerheads, and toilets.
– Replacing old tile or flooring with new, more modern options.
– Adding additional storage or shelving.
3. Interior Painting:
– Refreshing interior walls with a new coat of paint in festive or neutral colors.
– Adding an accent wall or decorative paint finish for visual interest.
4. Flooring Upgrades:
– Installing new hardwood, laminate, or tile flooring for a fresh look.
– Refinishing or resealing existing hardwood floors to restore their appearance.
5. Decorative Touches:
– Updating window treatments, curtains, or blinds for a cozier atmosphere.
– Adding seasonal decorations, such as holiday-themed centerpieces and wreaths.
– Enhancing curb appeal with landscaping upgrades, like planting seasonal flowers.
– Installing outdoor lighting or path lights to create a welcoming exterior.
– Cleaning and staining the deck or patio for outdoor entertaining.
7. Guest Room Makeover:
– Preparing a guest room for holiday visitors with fresh bedding and linens.
– Adding extra seating and storage for guests' comfort and convenience.
8. Fireplace Renovation:
– Updating the fireplace surround or mantel for a more attractive focal point.
– Installing a gas or electric fireplace insert for added warmth and ambiance.
9. Home Organization:
– Decluttering and organizing closets, storage spaces, and the garage to make room for holiday decorations and gifts.
– Installing closet organizers or shelving systems for better storage solutions.
10. Smart Home Upgrades:
– Adding smart home technology, such as smart thermostats, lighting, and security systems, for convenience and energy efficiency.
11. HVAC Maintenance:
– Scheduling HVAC system maintenance to ensure reliable heating during the colder months.
12. Front Door Replacement:
– Installing a new front door or repainting the existing one to enhance curb appeal.
13. Energy Efficiency Improvements:
– Upgrading insulation, windows, and doors to improve energy efficiency and lower utility bills.
14. Basement or Attic Finishing:
– Converting an unfinished basement or attic into a usable space, such as a playroom, home office, or guest suite.
These renovations and improvements can help create a warm and inviting atmosphere for holiday gatherings and provide a fresh start for the new year. However, it's important to plan and budget for these projects well in advance to ensure they are completed in time for the holidays. Additionally, consider hiring professionals for major renovations or projects that require specific expertise.
Thinking about home renovations? These investments in your home could be tax write-offs
https://www.irs.gov/newsroom/irs-going-green-could-help-taxpayers-qualify-for-expanded-home-energy-tax-credits
With 20 years of experience in construction and remodeling projects, you can have confidence that Stoney Creek Contracting will get the job done. We do projects large and small, from repairs and installations to complete house remodels. We at Stoney Creek Contracting pride ourselves on quality residential remodeling projects and construction. Licensed and insured, we go the extra mile to maintain a clean work area and provide courteous service. Call us at 610-927-7313 for your free estimate for a basement, kitchen, bathroom, or flooring project. We also do windows, siding, and other exterior projects. You can submit a contact request here.