About Stoney Creek Contracting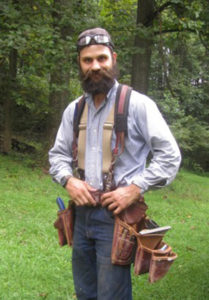 Stoney Creek Contracting has officially been in business since 2011. Its principal, Matthew Hertzog, has over 19 years of experience with construction and remodeling projects. Stoney Creek Contracting handles assignments both large and small, from interior and exterior repairs and installations to complete house remodels.
While Mr. Hertzog is hands-on for much of the work, he also acts as a General Contractor, overseeing a network of other specialists. His experience allows him to guide homeowners in the selection of materials and components, as well as approaches that work within your budget.
– Licensed, Bonded, and Insured
– Free Initial Consultation and Estimate
– 48-Hour Response Time
– Courteous, Clean, and Detail-Oriented
Our Services
You can visualize your space before construction with our optional Computer Rendering Service. Be sure to ask us about this during the estimating process!
We have the ability to undertake all residential construction and renovation projects, but we specialize in cleanliness, courtesy, and attention to detail.
Our Latest Projects
Here are samples of the work we do at Stoney Creek Contracting.
Our Latest Resource News
These are our most recent Resource entries.