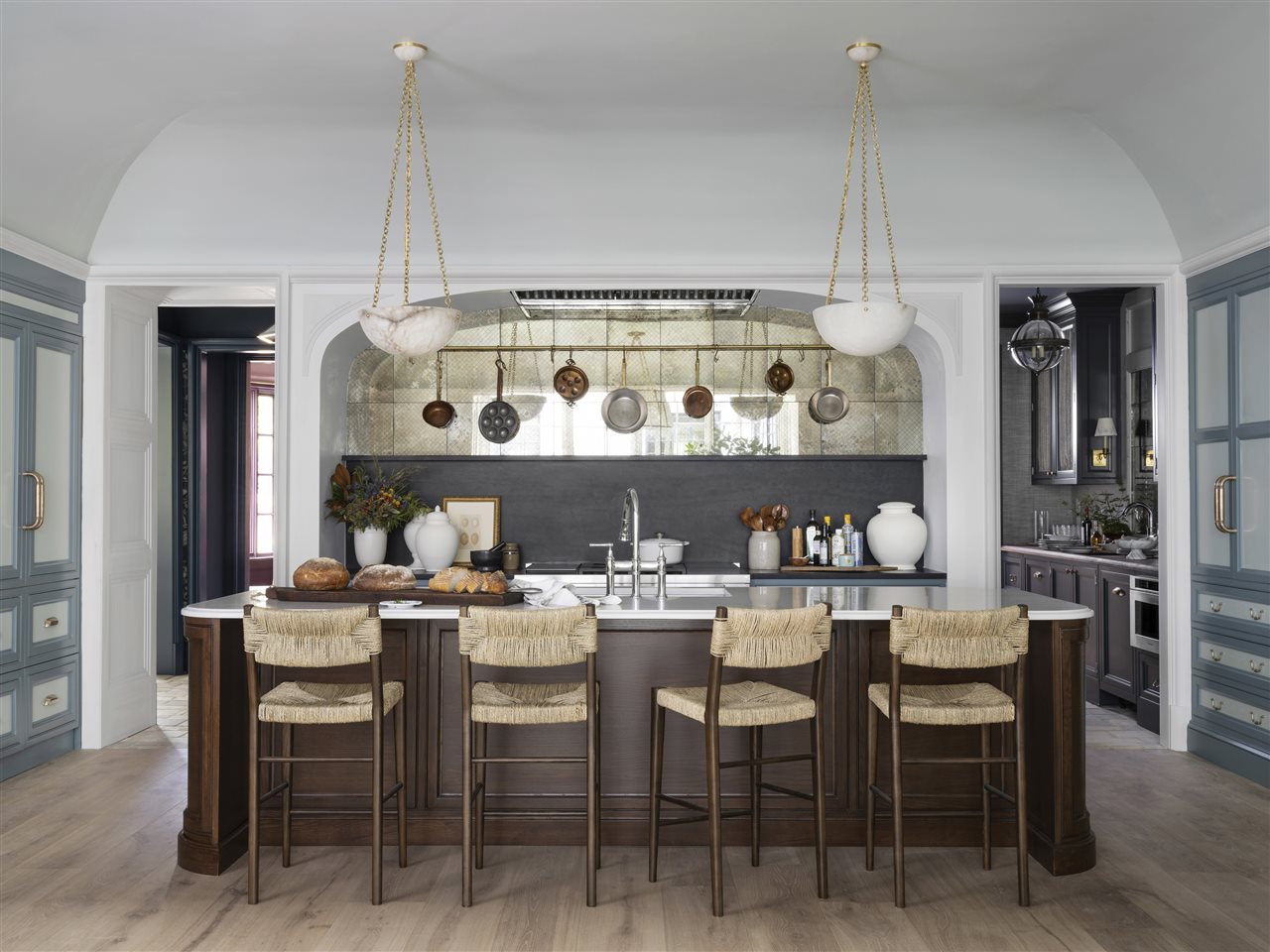 (BPT) – House Beautiful's Whole Home is back for its fifth year, loaded with modern conveniences and timeless charm. Located in the Buckhead neighborhood of Atlanta, this home marks the first time the project has featured renovating an existing property.
If you're planning to build or renovate in 2023, you can find inspiration from this elevated modern Tudor that focuses on living better at home. Keeping that in mind, two of the most essential spaces in a home for ease of contemporary living are the kitchen and the owner's suite.
Kitchen: English vibes and upscale appliances
Indianapolis-based designer Whitney Parkinson took a traditional approach to the kitchen remodel, adding English flair with the high-end chef in mind. The space features warm woods, quartz countertops, and antiqued mirror tile that make this brand-new kitchen feel like it's been there forever.
Featuring a number of award-winning Signature Kitchen Suite appliances, the kitchen and entertaining spaces are filled with technology and smart organization. The oversized eat-in kitchen features the first-of-its-kind 48-inch built-in French Door Refrigerator with a unique combination of precise preservation technology and features, including a dual compressor system with exceptional capacity and functionality in a sleek, innovative design.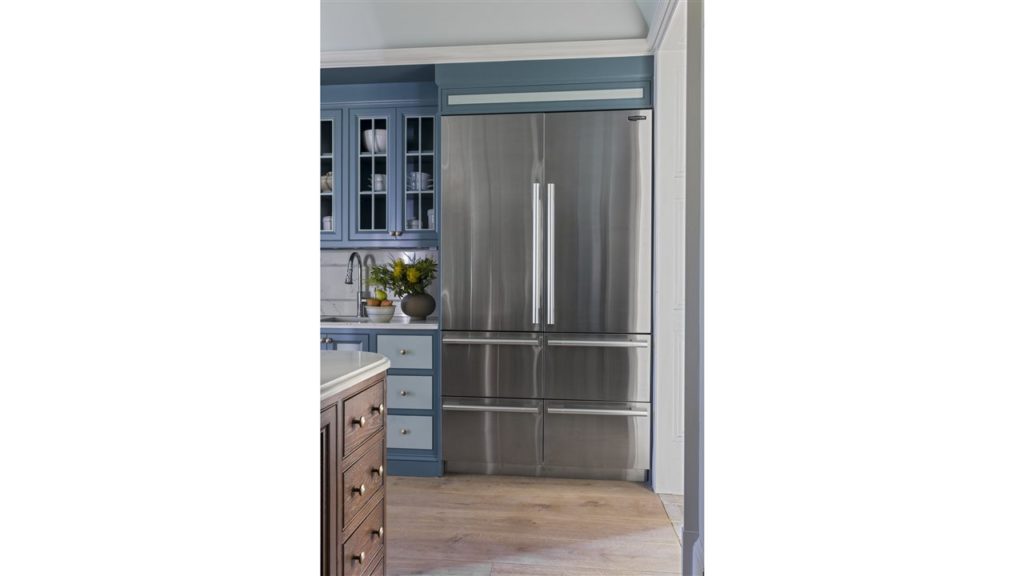 Offering several unique design features, the refrigerator can elevate the overall aesthetic of any kitchen and is available in stainless steel and panel-ready options. Its purposeful design offers one of the most versatile and larger-width interiors in the industry with a total capacity of 26 cubic feet, Lift and Go drawers, fully adjustable door bins, and LED lighting that is hidden away and focused on the food. The Wi-Fi-connected unit includes a Dual Ice Maker with slow-melting, spherical Craft Ice to elevate beverages of all kinds.
Parkinson also selected the Signature Kitchen Suite 48-inch Dual-Fuel Pro Range, the first range on the market with built-in sous vide functionality — in addition to induction and gas, all on the same cooking surface, along with two ovens below. Adjacent to the kitchen is a walk-in scullery and pantry, featuring the ultimate chef's tool — the wall oven with Speed Cook, steam-combi, microwave, convection, sous vide, and broil — and the advanced PowerSteam ENERGY STAR certified dishwasher, marrying high efficiency, high performance, and high style.
Owner's suite: Walk-in closets and laundry care
One of the primary suite's walk-in closets features the stylish, unique LG STUDIO Styler clothing care system that refreshes, deodorizes, and sanitizes clothing with the gentle power of steam. This appliance takes fabric care to the next level with increased capacity for up to five hangers, a pants press in the door, and an exclusive black-tinted mirror for a full-length reflection.
Also featured in the primary suite and upstairs laundry room is the ENERGY STAR-certified LG STUDIO WashTower, a single-unit vertical laundry solution that takes up half the floor space without sacrificing capacity. The smart design features an industry-first Center Controlpanel that offers convenient access to controls (no step stool needed). Plus, its built-in intelligence takes out the guesswork thanks to AI technology that selects optimal washing and drying settings for each load to deliver the best in fabric care.
To explore these rooms and learn more about the appliances and other features, visit HouseBeautiful.com.
Whether you decide on a few new touches here and there or complete renovations, Matthew Hertzog and his crew can help you from start to finish.
With 20 years of experience in construction and remodeling projects, you can have confidence that Stoney Creek Contracting will get the job done. We do projects large and small, from repairs and installations to complete house remodels.
We at Stoney Creek Contracting pride ourselves on quality residential remodeling projects and construction. Licensed and insured, we go the extra mile to maintain a clean work area and provide courteous service. Call us at 610-927-7313 for your free estimate for a basement, kitchen, bathroom, or flooring project. We also do windows, siding, and other exterior projects. You can submit a contact request here.