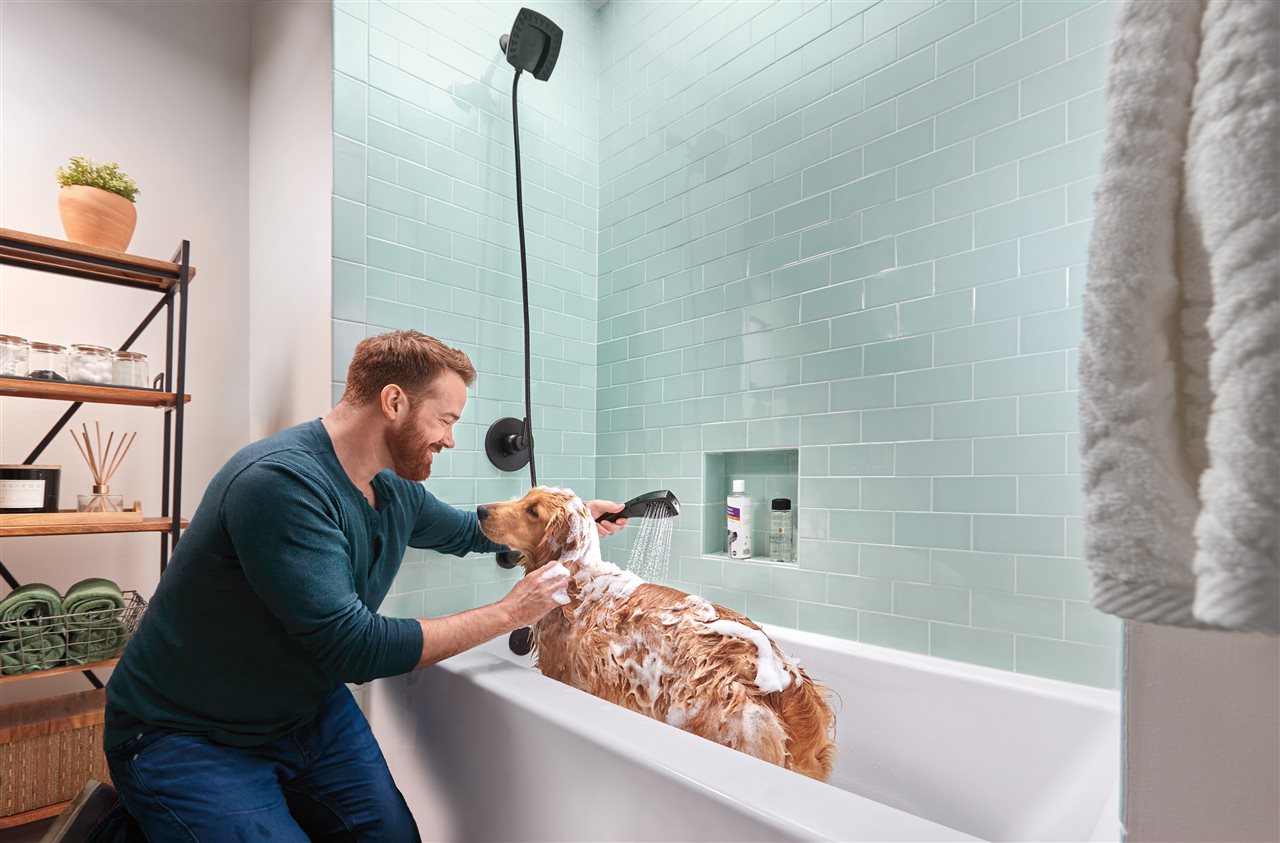 (BPT)—Have you dreamed of transforming your bathroom into a spa? The latest trends in home renovation focus on spa-like luxury: turning a bathroom into a soothing oasis where you can discard the cares of the day and pamper yourself.
But most consumers can get lost trying to combine spa-like luxury with everyday functional needs. On top of that, a total bathroom makeover can be costly and time-consuming. Instead of tearing up your whole bathroom, consider these easy, cost-effective options to make your space more inviting and more functional.
Use trusted design principles
Professional designers consider pattern, color, and lighting as major elements to set the mood of any room. If your bathroom is more stressful than soothing, step back and consider the space in terms of these elements:
Color palette If you have a patterned shower curtain, towels, wallpaper, and tiles, you've created too many stimuli for the eye. Instead, select calming colors to design your space around, such as shades of blue, green, or neutrals like white or light gray. And if you prefer a more standout look, pick just one statement color.
Featured accessories A new shower curtain, towel, and a fresh coat of paint add a feeling of cleanliness that does wonders for the look of your room.
Lighting While you want bright lights around the mirror for freshening up, find ways to reduce light with a dimmer switch or alternative lighting for relaxing.
Upgrade your hardware
An easy upgrade of your faucet or shower head can change your everyday bathroom experience. Pro tip: When you're ready to select these pieces, look for faucets and shower heads that incorporate technology for more functionality in the bathroom.
The In2ition® Two-in-One Shower from Delta Faucet combines its shower head and hand shower in one so you can use both together or separately in a variety of spray patterns, perfect for a relaxing shower one moment, and washing your dog the next.
The In2ition combined shower head and hand shower provides maximum flexibility and coverage, creating a more relaxing shower experience, while also making washing children or pets easier.
The Touch-Clean Spray Holes make it easy to wipe away calcium and lime build-up. While other faucets gather unsightly mineral buildup over time, soft rubber spray holes allow residue to simply be wiped away for an instantly refreshed look—with no need for soaking or the aid of chemical cleaners.
Select a few luxury touches
Transform your bathroom into a spa and stick to your budget with a few special touches. Any details that are easy on the eyes and make the room feel special will add value.
Try some of these ideas:
extra-plush towels or bath mats
fragrance diffuser with a calming scent, like lavender
towel warmer or heated towel rack
plants that thrive in a moist environment, such as orchids
bundle of fresh eucalyptus attached to the shower head
Matthew Hertzog and his crew can help you select the right materials and components that work within your budget to create your perfect living space.
With 20 years of experience in construction and remodeling projects, you can have the confidence that Stoney Creek Contracting will get the job done. We do projects large and small, from repairs and installations to complete house remodels.
We at Stoney Creek Contracting pride ourselves on quality residential remodeling projects and construction. Licensed and insured, we go the extra mile to maintain a clean work area and provide courteous service. Call us at 610-927-7313 for your free estimate for a basement, kitchen, bathroom, or flooring project. We also do windows, siding, and other exterior projects. You can submit a contact request here.