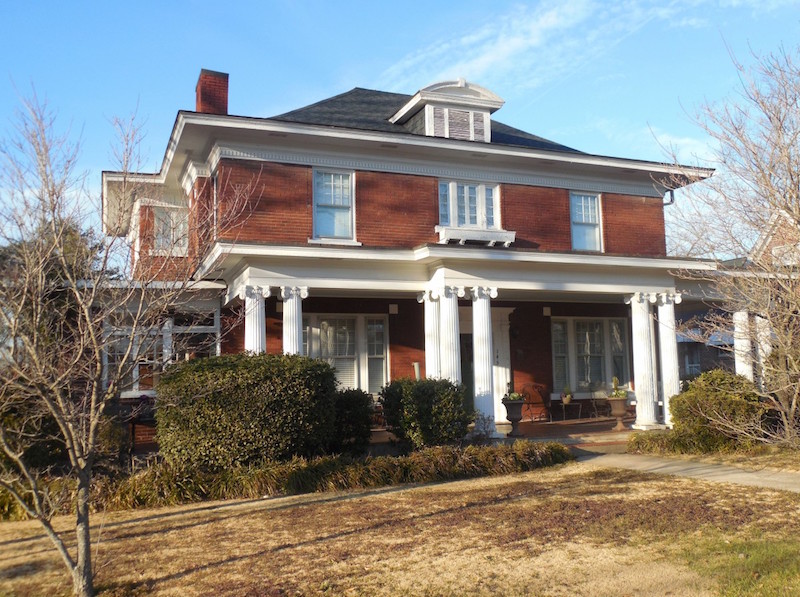 Ready or not, here it comes. Get the exterior of your house ready for the cold season
Maintain your gutters. Remove all debris from your gutters so water can properly drain. This minimizes standing water and slows the freeze/thaw expansion process that occurs in cold weather. Clogged gutters can cause landscaping, lawn and shrubbery, walls, foundation, basement, crawl spaces and existing gutter system damage. Consider installing "gutter guards," which will prevent debris from entering the gutter and direct the flow of water away from the house and into the ground.
Trim your trees and remove dead branches. Inclement weather can cause weak trees or branches to break and damage your home, car, utility lines or someone walking on your property. Keep an eye out for large dead branches in trees; detached branches hanging in trees; cavities or rotten wood along trunks or major branches; mushrooms at the base of trees; cracks or splits in trunks; leaves that prematurely develop unusual color or size; and trees that were previously topped or heavily pruned. If you see any signs of hazards, call a professional tree service.
Maintain your steps and handrails. Repair broken stairs and banisters to prevent falls and injury.
Inspect your roof. Be proactive and prevent emergency and expensive repairs. Things to look for include damaged or loose shingles; gaps in the flashing where the roofing and siding meet vents and flues; and damaged mortar around the chimney (especially at the joints, caps and washes). If you see any signs of damage, call a professional to repair the damage.
Inspect your home's exterior walls. Look for possible weather-related damage, like cracks and loose or crumbling mortar. Wood trim and siding can suffer from deteriorating paint or become loose. Windowsills may be cracked, split or decayed.
Stoney Creek Contracting prides itself in quality residential remodeling projects and construction. Licensed and insured, we go the extra mile to maintain a clean work area and provide courteous service. Call us at 610-927-7313 for your free estimate for a basement, kitchen, bathroom or flooring project. We also do windows, siding, and other exterior projects too. You can also submit a contact request here.