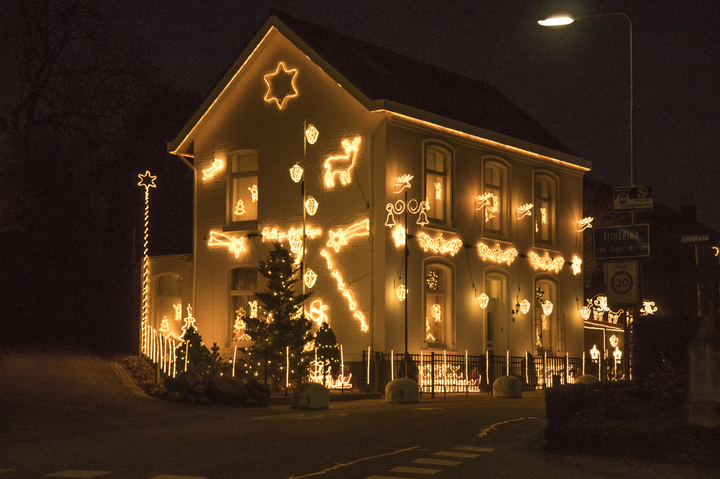 Autumn is a time when trees become a focus of many lives. For people with trees in their yard, they focus on the leaves as they travel from the branches to the ground, sometimes taking large branches with them. Winter weather often puts pressure on weaker trees, breaking limbs and even trunks, causing damage to property. Tree services are busy in the fall, trimming branches and even removing trees that pose a hazard.

In a more pleasant vein, it's the time when festive celebrants trim trees with holiday decorations and run miles of electric wires along the lawn and outlines of their house in order to power a myriad of Santas, Snoopys, and snowmen. Besides brightening the holidays, these practices can pose risks.

We would like to share a few tips to keep you safe this holiday season.

Keep flammable materials away from heaters, stoves, fireplaces, etc. In fact, use flame-resistant materials when possible, and keep live trees hydrated.
When cooking that turkey, keep an eye on the stove and oven to make sure nothing is spilling or burning.
Use battery-operated lights and candles, especially near flammable items.
Do not overload circuits! Only plug a few lights and ornaments into outlets. Overloaded circuits, especially when powering motors, can overheat.
Make sure your electrical system can handle the lights and animated objects on your lawn. Check with an electrician before creating that winter wonderland.
Check all wires for broken insulation, and when hanging lights around the house, do not pierce the wires with hangers and nails.
Turn off all decorations when you leave the house.
Make sure smoke and fire detectors are working.
These are just some common-sense safety precautions. Stoney Creek Contracting experts can repair, remodel, and rebuild your home, but we'd rather not have to come because of a fire. If trees or branches fall on your structure(s), we can assess the damage and get to work.

Perhaps your present to your family is to remodel the bathroom, bedroom, basement, or any other indoor or outdoor space. Let Matthew Hertzog and his experienced crew provide a free estimate and fulfill your design dreams.

Stoney Creek Contracting prides itself in quality residential remodeling projects and construction. Licensed and insured, we go the extra mile to maintain a clean work area and provide courteous service. Call us at 610-927-7313 for your free estimate for a basement, kitchen, bathroom, or flooring project. We also do windows, siding, and other exterior projects. You can also submit a contact request here.