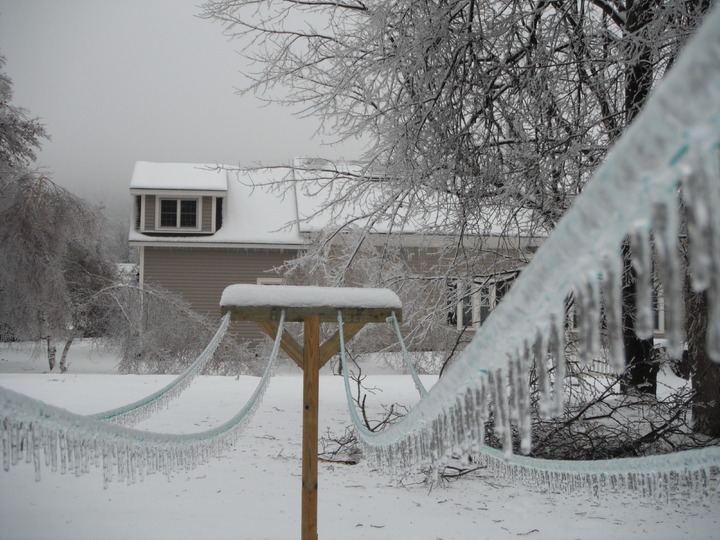 It may be unfair to compare winter to an old man, although both may have a little snow on the roof. Truth is, winter is on its way, and although you can probably spend more time indoors, your house has to stay out all winter. However, winter cold can find its way inside through cracks, leaks, and uninsulated walls. Also, ice can build up on roofs and in gutters, and hailstones can dent — and even perforate — siding and roofing materials. Then, there are the frozen pipes.

Windows let in the diminishing light of winter, but leaky ones can also let in the arctic winds. If they need repair or replacement, Stoney Creek can help.

Gutters should be cleaned out to prevent pools of water that can freeze and expand and damage them. If water and melting snow cannot go down the downspouts, it will come down as icicles and sheets. Heavy ice can also cause weak gutters to collapse. Water can even back up from the gutters and seep under roof tiles. If (better yet, before) this happens, call Stoney Creek contracting.

Doors that do not close tightly are favorite pathways for cold air but can usually be fixed as needed. Storm doors and windows may be the best solution, and some power companies and government agencies offer tax credits and financial incentives for such home improvements.

One of the most annoying and costly winter worries is frozen water pipes. At best, they will block the flow of water; at worst, they will burst and flood areas of the house. The problem is often insufficient insulation. Check your home for proper insulation, especially in areas that are not constantly-heated living spaces, such as attics, basements, and garages.

If you become a victim of winter weather, be sure to contact your insurance agent right away, then call Matthew Herzog at Stoney Creek Contractors, so he can put his 20 years of experience to work for you.
Stoney Creek Contracting prides itself in quality residential remodeling projects and construction. Licensed and insured, we go the extra mile to maintain a clean work area and provide courteous service. Call us at 610-927-7313 for your free estimate for a basement, kitchen, bathroom, or flooring project. We also do windows, siding, and other exterior projects. You can also submit a contact request here.