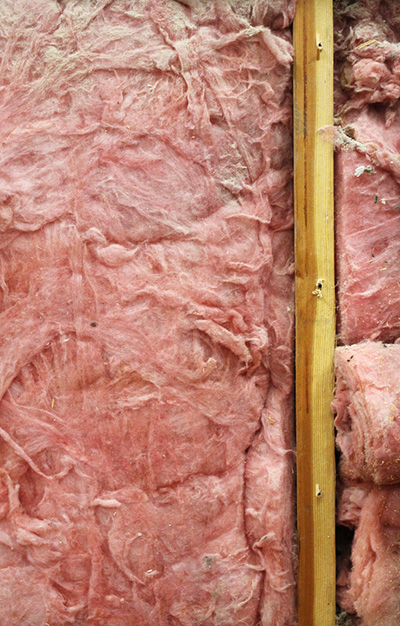 Insulation — the silent saver. The Reading / Berks County area is subject to an unrelenting annual cycle of heat and cold. In the summer, we wish it were cooler, and in the winter, we wish it were warmer. When the heat or air conditioner are on, we wish electricity were cheaper.
The proper insulation has been shown to save homeowners about 15% on their heating and cooling bills. Once insulation has been installed, it sits quietly in your ceiling, walls, and floors, saving you money and requiring no further thought or maintenance.
Many tend to think about insulation only in the winter, as a means of keeping the house warm by not letting cold temperatures sneak in through the walls and roof. In summer, the thought of insulation sounds odd at first, but that's when it performs its double duty of keeping cool air inside and warm air outside. So, if you are considering building or remodeling in the summer, don't forget to investigate your options for insulation before those walls are sealed up. By the way, many state and local agencies, as well as energy suppliers, offer credits and incentives for installing insulation. Here is one resource for finding what's offered in your state: dsireusa.org.
Even if you don't spend much time in the basement or the attic, don't forget about insulating those areas. On average, attic insulation offers the highest return on investment of any home renovation: 107%! That and the energy cost savings add up.
So, whether hot or cold, sun or snow, when you are considering a building or remodeling project, add insulation to the list of things that will add value to your home, both in comfort and cost.
With over 20 years of experience in construction and remodeling projects, you can have the confidence that Stoney Creek Contracting will get the job done. We do projects large and small, from repairs and installations to complete house remodels.
We at Stoney Creek Contracting pride ourselves in quality residential remodeling projects and construction. Licensed and insured, we go the extra mile to maintain a clean work area and provide courteous service. Call us at 610-927-7313 for your free estimate for a basement, kitchen, bathroom, or flooring project. We also do windows, siding, and other exterior projects. You can also submit a contact request here.