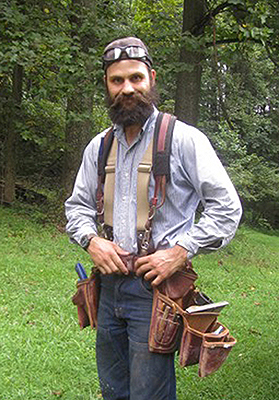 When residents of Berks County and the Reading area need home repairs and improvements, they want someone who is experienced, reputable, and professional. If something goes wrong, the homeowner should not have to deal with unnecessary hassles. A contractor's bond and insurance are important forms of protection for you, the consumer. They help ensure that you're more likely to be working with a reputable professional, and they provide some recourse should something go wrong. With Matt Hertzog and Stoney Creek Contracting, you can be confident your project is in good hands.
Let's take a look at why bonding, insurance, and licensing are so important.
What is a contractor's bond?
Bonding protects the customer if the contractor fails to complete a job, doesn't pay for permits, or fails to meet other financial obligations, such as paying for supplies or subcontractors or covering damage that workers cause to your property.
To be bonded, companies typically pay a premium to a surety company. You can ask a contractor for a bond number and certification, through which you can confirm that he or she is appropriately bonded. As an additional benefit, you can contact the surety company directly if work isn't completed or you believe it is not what you were led to expect.
Contractor's insurance
There are two common types of contractor's insurance: liability insurance and workers' compensation.
Liability insurance covers such situations as contractor-caused damage to your property, although it doesn't typically pay for repairing or replacing shoddy work. That is the purpose of the bond mentioned above.
Workers' compensation provides payment to injured workers for lost wages and medical services, regardless of who was at fault. Workers' compensation coverage will also provide benefits to the contractor's family in the event of a work-related death.
Contractor licensing
States often require specific licenses for particular trades, such as electrician, plumber, and HVAC technician. Licensing laws vary by state, so check requirements and verify contractor licensing before hiring.
In many states or localities, if a contractor is not trade-licensed, he or she may not be able to be insured or bonded. Also, be aware that a building inspector can halt work on a project if it's being done by improperly-licensed contractors.
Making sure you hire an appropriately licensed, insured, and bonded contractor may seem like extra work, but it all adds up to helping ensure that you and your interests are protected, and gives you more assurance that you're working with reliable, reputable professionals.
With over 20 years of experience in construction and remodeling projects, you can have the confidence that Stoney Creek Contracting will get the job done. We do projects large and small, from repairs and installations to complete house remodels. We at Stoney Creek Contracting pride ourselves in quality residential remodeling projects and construction. Licensed, bonded, and insured, we go the extra mile to maintain a clean work area and provide courteous service. Call us at 610-927-7313 for your free estimate for a basement, kitchen, bathroom, or flooring project. We also do windows, siding, and other exterior projects. You can also submit a contact request here.