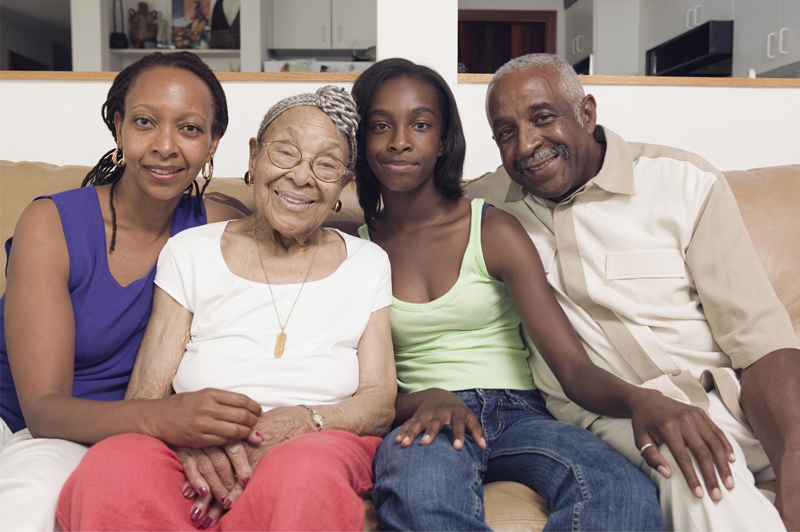 As the Berks County / Reading area population ages, many seniors are choosing to remain in their home in their retirement years. There are many who prefer to live with their children in a comfortable family environment. This raises the question: "Is our house a suitable aging-in-place environment?"
As the physical and, often, mental needs of seniors change, their surroundings need to be adapted to those needs. Living spaces often need to be modified to make them more accessible and easier to live in. There are expert consultants who can recommend changes and modifications to make your home a comfortable, safe, and convenient place for you or a loved one.
When it comes to remodeling, you will also need an expert contractor. Matthew Hertzog, the hands-on owner of Stoney Creek Contracting in the Berks County / Reading area, has over 20 years of experience with large and small projects. His experience allows him to guide homeowners in the selection of materials and components, as well as approaches that work within your budget.
Ideas to consider when remodeling for retirement
The bathroom can be one of the most dangerous spots in the house. The tight spaces, hard surfaces, and slippery floors can be hazardous for people with strength or balance difficulties. Also, it must be easy to access and it may be necessary to add a new bathroom on another floor.
Another central area of activity in the home is the kitchen. Is the resident still able to cook and do other kitchen tasks? Some appliances may need to be moved for easier access. For example, countertop microwave ovens may need to replace stove top ovens. Heavy dishes could be moved lower and kept away from hot surfaces.
Bedroom closets and shelves may need to be modified for easier access. As for the rest of the house, make sure lighting is sufficient, outlets are accessible and safe, stairs are kept in mind, and doors are wide enough for wheelchairs and handles are easy to use.
Even if it is necessary to build an addition to the home, Matt Hertzog can do that, too.
With over 20 years of experience in construction and remodeling projects, you can have the confidence that Stoney Creek Contracting will get the job done. We do projects large and small, from repairs and installations to complete house remodels. We at Stoney Creek Contracting pride ourselves in quality residential remodeling projects and construction. Licensed, bonded, and insured, we go the extra mile to maintain a clean work area and provide courteous service. Call us at 610-927-7313 for your free estimate for a basement, kitchen, bathroom, or flooring project. We also do windows, siding, and other exterior projects. You can also submit a contact request here.