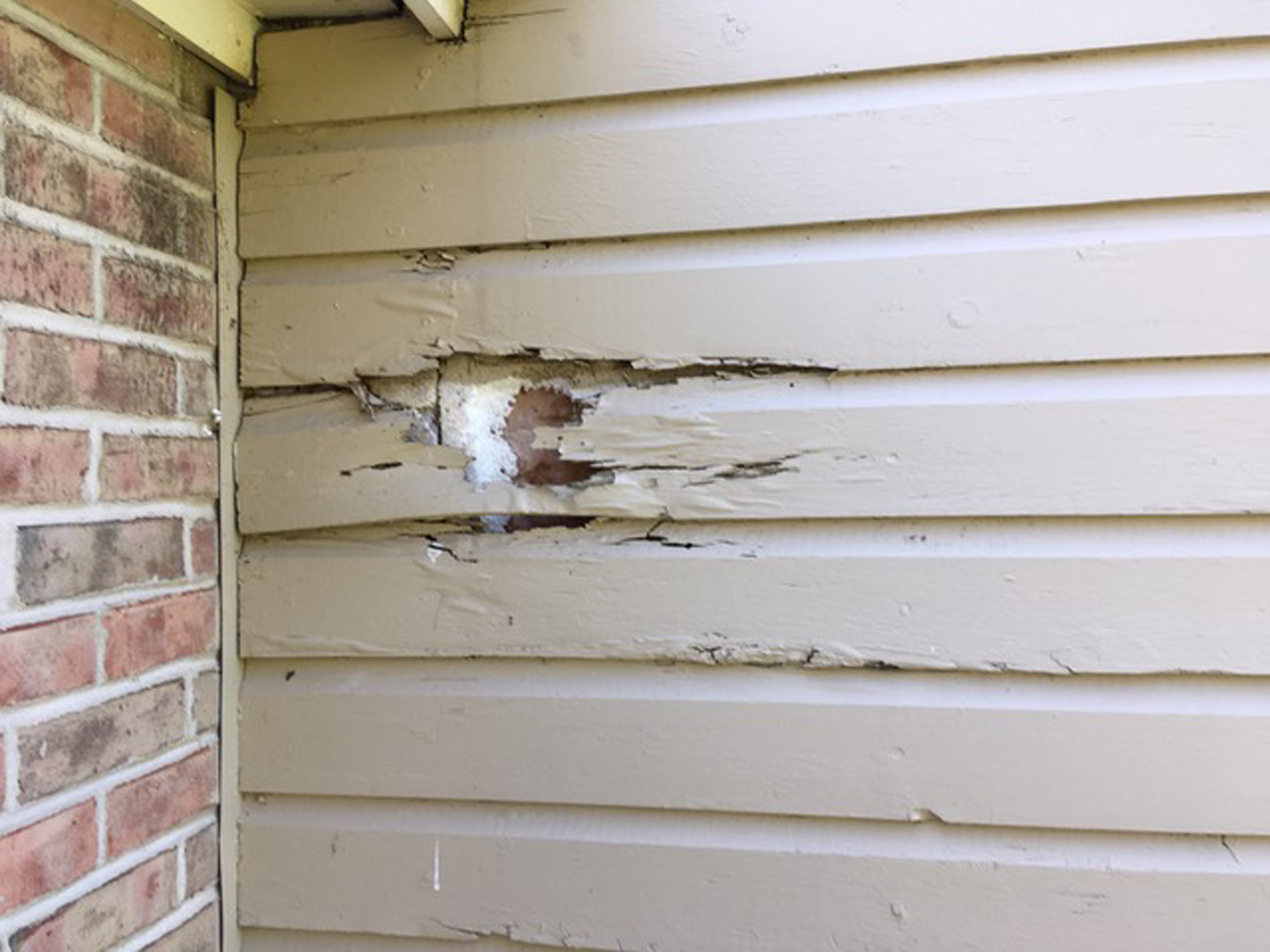 Spring has crept into the Reading / Berks County area, bringing with it the legendary March lion. March was supposed to go out like a lamb, but this spring has had its share of rough weather. Some areas experienced record highs and lows, as well as drenching rains and dangerous snow squalls. Not only do these weather events take their toll on us physically and psychologically — they also affect the exterior of our homes.
Whether your house is sided with brick, wood, paint, shingles, concrete, or siding, exposure to the elements can cause some form of damage. As you go for a walk on a nice day, take a tour of the perimeter of your house and look for signs of storm damage, wear, and mold, mildew, or moss. Cracks in concrete and brick can let in water that can seep into the walls. Loose bricks, shingles, and siding can not only allow moisture to accumulate — they can be dangerous if they break off.
If damage is not too severe, cracks and chips in concrete and bricks can be repaired. Bricks can often be replaced, and mortar joints can be replaced as well.
Wood has a tendency to rot and is not really fixable. Rotted wood needs to be replaced; it only gets worse, and that quickly.
Vinyl siding can be prone to bending, separating, mold, and mildew. If the siding is coated with dirt, a powdery substance, mold, or mildew, it can safely be power washed to remove to clean it up. Discolored and broken siding panels will need to be replaced, and matching colors on older panels can be difficult.
It will be good to get out in the nice weather and get back in shape, and it is a good time to get your house in top shape, too.
With 20 years of experience in construction and remodeling projects, you can have the confidence that Stoney Creek Contracting will get the job done. We do projects large and small, from repairs and installations to complete house remodels.
We at Stoney Creek Contracting pride ourselves in quality residential remodeling projects and construction. Licensed and insured, we go the extra mile to maintain a clean work area and provide courteous service. Call us at 610-927-7313 for your free estimate for a basement, kitchen, bathroom, or flooring project. We also do windows, siding, and other exterior projects. You can also submit a contact request here.