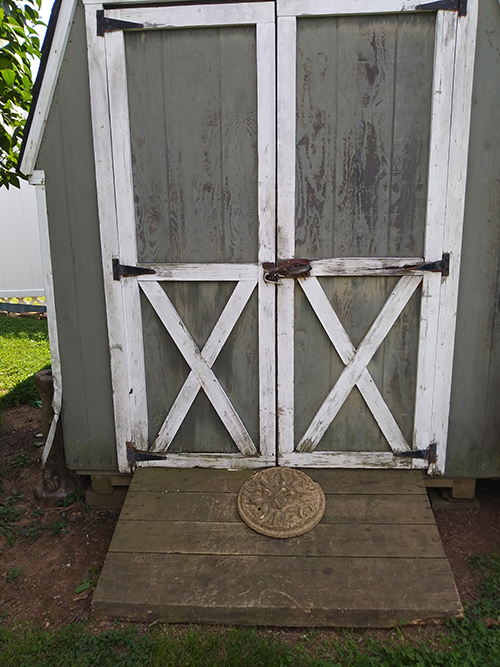 As fall descends like autumn leaves, the Lehigh Valley prepares for winter. Retail spaces are already stocked with Christmas decorations, suet is flying off the shelves like juncos, snow shovels are on sale, and quilts are being washed and fluffed. Winter in the Valley means cold and often wet weather. We are preparing warm, dry environments, where we can weather the weather. What about our garden tools, lawn games, ceramic gnomes, mowers, and other sunny-day items? They deserve a warm, dry environment too, don't they?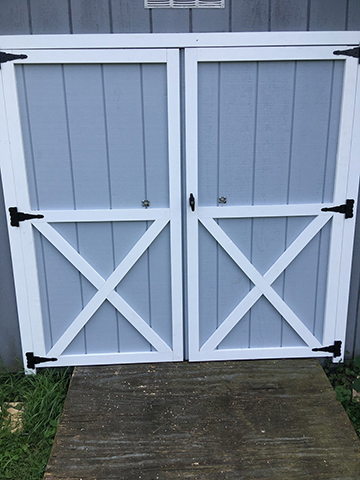 Well, that may seem a bit like anthropomorphic overkill, but you do want to have a safe place to store the things you don't need over the winter but expect to enjoy when warmer weather returns. The answer, after the garage fills up, is a storage shed.

If you have an existing shed, now is the time to examine it for leaks, cracks, electrical problems, broken windows, rusty locks, and anything else that can be cause for concern. If you don't have adequate, safe storage space, now may be the time to build that shed.

Moisture and critters are natural enemies of metal, plastic, and bags of chemicals, including the damage they cause to walls and floors. Stains and droppings are signs of potential dangers to the shed and its contents. If you don't have a shed and wish to build one, make sure it's the highest quality and suitable for your storage needs. Also, before you build, check your local zoning and building ordinances for direction and permissions.

Just as you wouldn't take your health and comfort for granted without preparation, don't leave your tools and other possessions unprotected over the harsh winter. Whether it entails building a shed, fixing up an existing structure, or creating space in another part of the house or property, make sure your stuff has a cozy place to hibernate.

If you are considering shed or any other work, please call Stoney Creek Contracting at 610-927-7313.
With over 20 years of experience with construction and remodeling projects, you can have the confidence that Stoney Creek Contracting will get the job done. We do projects large and small, from repairs and installations to complete house remodels.
We at Stoney Creek Contracting pride ourselves in quality residential remodeling projects and construction. Licensed and insured, we go the extra mile to maintain a clean work area and provide courteous service. Call us at 610-927-7313 for your free estimate for a basement, kitchen, bathroom, or flooring project. We also do windows, siding, and other exterior projects. You can also submit a contact request here.