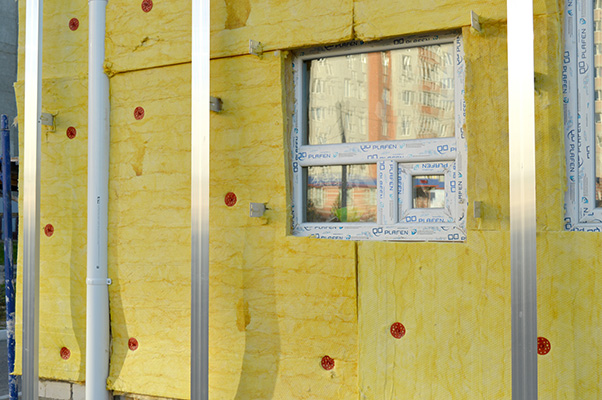 Holidays in the Reading-Berks County area involve festivities that include feasting, friends, and families. Waistlines aren't the only things that expand during the holidays — family groups often grow larger during the year, meaning more space is needed to entertain the troops.
You might realize you need easier access to one room from another. For example, it might be nice to not have to squeeze through a doorway to get from the kitchen to the dining room, or from the dining room to the living room. Maybe it's time to turn those basement rooms into one big rec room or theater. Whatever your need for more space, Matthew Hertzog and Stoney Creek Contracting can help you realize your dreams.
Adding on a room to your home is one option, and Stoney Creek can certainly make that happen. Another option is to combine existing spaces by removing a wall, creating one large room out of two smaller, adjoining rooms. Although pretty much any wall can be removed, there are several factors that need to be considered. An expert can examine the conditions and determine what needs to be done and advise you of any hidden costs you may incur.
Some walls are built to help hold up the house, while others are simply there to divide rooms. Removing a load-bearing wall requires special precautions to brace and support the structure while the wall is being removed, and some sort of support system is needed to replace it. An expert contractor can examine the situation to determine the purpose of the wall and what its removal entails.
If there are pipes and electric wires running through the wall, they will need to be dealt with. Depending on the purpose of the pipes, they may or may not be easy to reroute. Moving wiring is relatively easy, but there are certain local codes to adhere to for safety.
One often-overlooked consequence of wall removal is the effect on the floor. There will be a gap where the wall was, and that will need to be patched or covered over. Another consideration is that you will need to patch and match the areas along the walls of your "new" room where the wall was.
Whether you plan to build a new room or addition to your house, renovate an existing room, or take down a wall to provide more space, Matthew Hertzog and his team at Stoney Creek Contractors can advise you and prepare all the necessary materials and crew to start and finish the job to your satisfaction.
With over 20 years of experience in construction and remodeling projects, you can have the confidence that Stoney Creek Contracting will get the job done. We do projects large and small, from repairs and installations to complete house remodels. We at Stoney Creek Contracting pride ourselves in quality residential remodeling projects and construction. Licensed, bonded, and insured, we go the extra mile to maintain a clean work area and provide courteous service. Call us at 610-927-7313 for your free estimate for a basement, kitchen, bathroom, or flooring project. We also do windows, siding, and other exterior projects. You can also submit a contact request here.