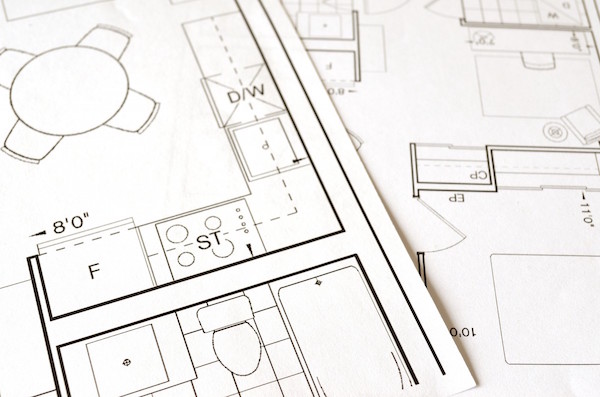 Recently, you may have been considering a list of home renovation projects to do. Maybe the kitchen feels dated, the curb appeal fizzled out, or you have finally concluded that the matching pink vanity, toilet and tub will never come back in style. It is time to renovate, but which project will yield the biggest return? Below, we compiled the top 10 projects with the highest return on investment for home remodeling. The statistics are taken from various studies across the nation and in our Berks County region.
Basement remodel, 70% return
It could be a game room, man cave or additional bathroom; the extra space is nice.
New Roof, 72%
Sometimes a new roof is a must have, but at least you have the peace of mind that you see some of the money again.
Wood deck and patio additional, 75%
Comfortable outdoor spaces add value.
Siding replacement, 77%
New siding adds curb appeal too. It is an easy way to update a home's look.
Kitchen remodel, 82%
Everyone hangs out in the kitchen so a new kitchen will be enjoyed by all.
Entry door replacement, 91%
As guests enter the home the front door says much about your abode.
Garage door replacement, 92%
A garage door is a focal point for your home and adds curb appeal.
New stone veneer, 93%
If you need to make your home stand out, manufactured stone veneer should be considered.
Attic insulation, 116%
Lower your heating and cooling bills and pocket the extra cash.
If you are still not decided, just remember that remodeling is cheaper than moving, and its easier on your back. If you have an idea but still are not sure what you want then call Stoney Creek Contracting for a free estimate. We can even provide some ideas to meet the look that you want or the budget that you have. Its worth the call.
Stoney Creek Contracting prides itself in quality residential remodeling projects and construction. Licensed and insured, we go the extra mile to maintain a clean work area and provide courteous service. Call us at 610-927-7313 for your free estimate for a basement, kitchen, bathroom or flooring project. We also do windows, siding, and other exterior projects too. You can also submit a contact request here.