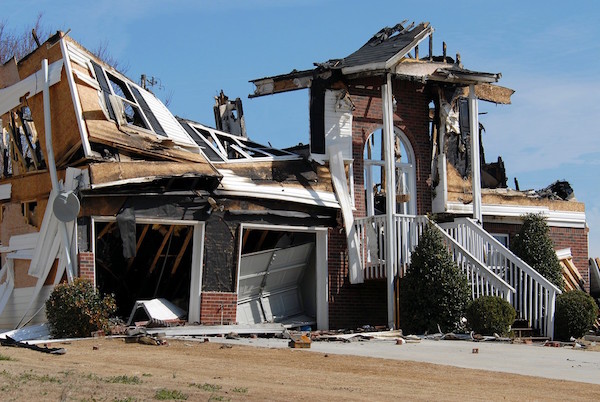 Home Disaster Response: Call Your Homeowner Insurance then Us
When a disaster occurs and your property is damaged, whether it's a fire, flood, or storm, you will be filing an insurance claim. When you do, it's important to be thorough and organized. The following steps from the Insurance Information Institute (www.iii.org) will show you the correct way to file a homeowner's insurance claim.
Not only will you need to contact your insurance agent, but you also need to call a trusted contractor who can immediately address the issue to limit or stop additional damage. This may include tarping a roof, repairing an exterior wall, or other damaging that exposes your home to the elements. Call Stoney Creek Contracting at 610-927-7313
When filing a homeowner's insurance claim, below are six basic steps to follow:
Let your insurance company know how to reach you, and let them know the extent of the damage. Insurance companies will go to the homes with the most damage first.
Document your loss. Make a list of damaged property for the adjustor's visit. Take photographs. Use your home inventory to substantiate your loss.
Keep receipts for extra living expenses, for example, meals and lodging, while your home is being repaired.
Make temporary repairs to prevent additional damage, but do not risk your own health or safety to do so. Keep your receipts.
Get organized. Keep a record of everyone you speak to concerning the damage.
Be aware that many scams target homeowners recovering from a disaster.
Stoney Creek Contracting prides itself in quality residential remodeling projects and construction. Licensed and insured, we go the extra mile to maintain a clean work area and provide courteous service. Call us at 610-927-7313 for your free estimate for a basement, kitchen, bathroom or flooring project. We also do windows, siding, and other exterior projects too. You can also submit a contact request here.