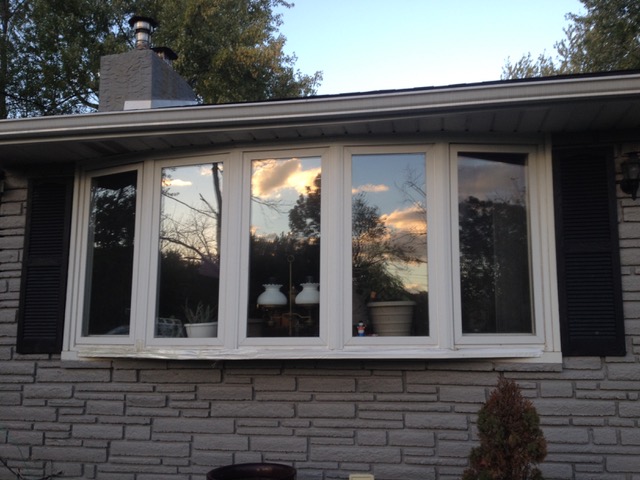 Warmer months are on their way, bringing fresh air with them. We look forward to hanging our clothes and bedding outside to air them out, and keeping bedroom windows open all night is as hopeful a sign of spring as the first robin.

Now is also the time to pay attention to those windows in your house. Are they drafty or weatherbeaten? Are the cold air and the bugs sneaking in? Perhaps it's time to add a sunny window to an outside wall or change the style of existing windows to match your decorating fancy. There are many styles from which to choose; here are ten of the most popular designs, with styles and functions to meet your needs.

One of the simplest window designs is the sash window. This type is made of two panels arranged vertically. In the common single hung sash, the bottom panel slides up to let air come and go while the top panel stays fixed.

The double panel sash window is probably the most common design. Both panels can be moved up and down.

The casement window has a long history. In this design, one or two panels hang on a hinge that enables the window to be opened like a door.

The awning window is a hinged window that's mounted with the hinge at the top so the window pushes out like an awning. This design allows air to enter while blocking unwanted materials like leaves and rain.

A man's home is his castle,or so they say. Your house can look like one with bay windows. They were popular during the English Renaissance, and today bay windows are popular because they allow maximum light to enter a room as the sun travels across the sky. Bay windows are combinations of picture, casement, and double hung windows, that project outward from a home, using three or more panels. Bay windows can add space, volume, and light to a room.

Similar to a bay window, bow windows usually have more than three windows set together. Depending on the size of the opening, bow windows may have four or five windows. Each window in a bow is the same size, and the angle depends on the conditions of each home and the desire of the homeowner.

The jalousie window consists of thin, staggered strips of glass that open and close together like a Venetian blind.

The Palladian window design is usually a three-part window composed of a large, arched central section flanked by two narrower, shorter sections having square tops.

The sliding sash window consists of two horizontally-mounted sashes that open and close by sliding along on a track. Sliders are often used in locations where reaching over to slide sashes up and down is difficult.

Fixed windows do not open and can be located on exterior walls to admit natural light or set into interior walls, perhaps over a door or between rooms. There is a great variety of styles that are not dependent on function like other windows.
There are variations on the basic designs, but we hope we've shed some light on the subject of windows.
With 20 years of experience in construction and remodeling projects, you can have the confidence that Stoney Creek Contracting will get the job done. We do projects large and small, from repairs and installations to complete house remodels.
We at Stoney Creek Contracting pride ourselves in quality residential remodeling projects and construction. Licensed and insured, we go the extra mile to maintain a clean work area and provide courteous service. Call us at 610-927-7313 for your free estimate for a basement, kitchen, bathroom, or flooring project. We also do windows, siding, and other exterior projects. You can also submit a contact request here.