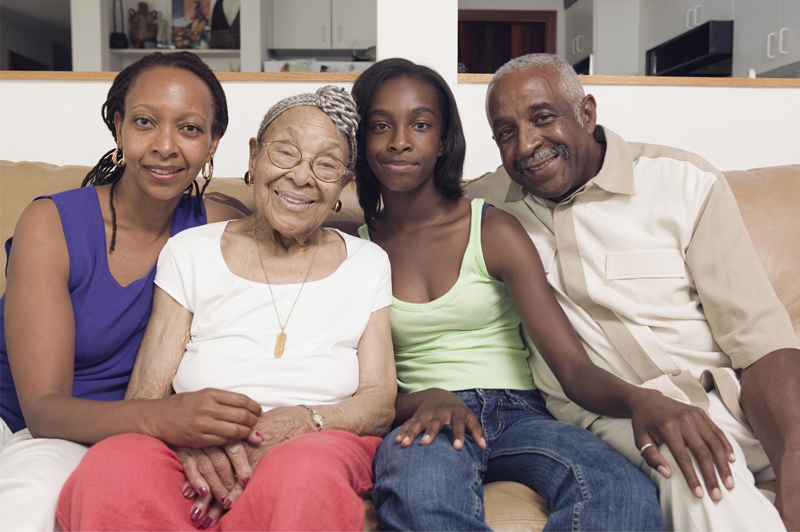 There comes a time when children leave the nest and no longer live with their parents. However, there may come a time when, for reasons of health, economics, companionship, or other circumstances, parents must move in with their grown, and perhaps married, children. According to the Reading Eagle, Berks County's aging population has grown by 24 percent in ten years. Over-60s make up the largest population group in and around Reading, and will for the foreseeable future. More and more parents are finding it necessary to move in with their children, who may have children of their own as well — which means they need some space for themselves.

There are some good options that allow each family unit some independence and privacy. Whichever option you choose, Matthew Hertzog and his crew can help you plan and build or remodel the space you need. Let's review the best options.

Updating an existing room can work if you already have a spare room. You may have to consider making senior-friendly modifications, such as appropriate furniture, storage space, and a user-friendly bathroom.

Inlaw suites, sometimes called "granny flats," are living spaces that are accessible by a door directly from the main house. This can be a repurposed basement or garage, or may entail building an appropriate addition to the main house. This could work for a relatively self-sufficient relative.

If you have a large enough space, perhaps an extra room can be created by renovating part of a basement, attic, or other space, or dividing a larger living space into two smaller rooms.

Inviting senior relatives to move in can invite new family dynamics and potential conflicts. However, if you need a hassle-free evaluation of your changing building needs, contact Matt Hertzog at Stoney Creek Contracting today for a free initial estimate and consultation.

With 20 years of experience in construction and remodeling projects, you can have the confidence that Stoney Creek Contracting will get the job done. We do projects large and small, from repairs and installations to complete house remodels.
We at Stoney Creek Contracting pride ourselves in quality residential remodeling projects and construction. Licensed and insured, we go the extra mile to maintain a clean work area and provide courteous service. Call us at 610-927-7313 for your free estimate for a basement, kitchen, bathroom, or flooring project. We also do windows, siding, and other exterior projects. You can also submit a contact request here.